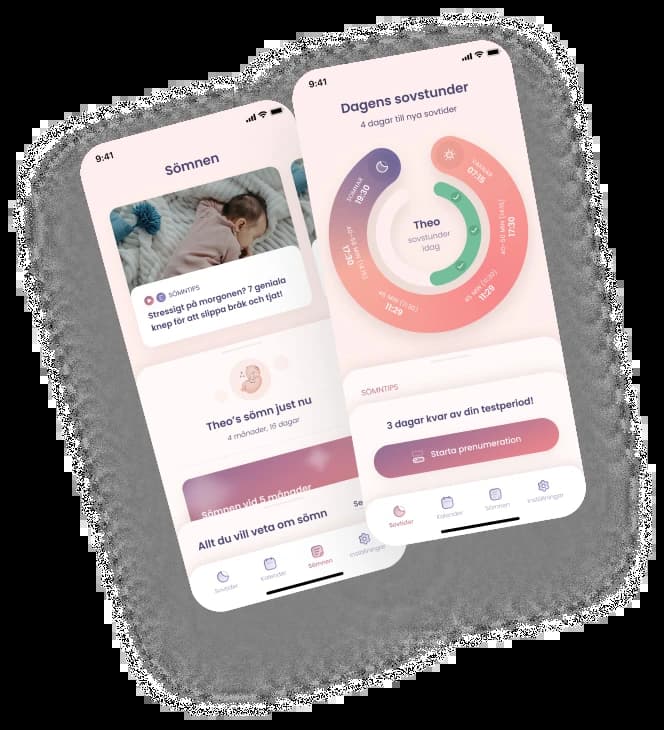 Get your baby's sleep on track - download the sleep app that really works!
If you're struggling to get your little one to sleep, we've got you covered with BabyNaps. Our app is designed to help your baby sleep better by providing you with personalized nap recommendations. We base our schedule on scientific research so you can trust that your baby is getting the rest they need.
1. Your baby sleeps better with BabyNaps

With BabyNaps, you get a personalized sleep schedule that suits your baby - day by day. Suddenly, it becomes easier to get your baby's sleep on track.

2. With BabyNaps, you know your baby sleeps enough

When you follow the sleep schedule, the balance between daytime and nighttime sleep falls into place. You'll know whether your baby is getting enough sleep.

3. BabyNaps helps you understand why sleep can be challenging

In the app, you'll learn more about baby sleep month by month. Does your baby wake up early? Is your baby suddenly sleeping worse? Here, you'll find the answers and solutions you need.

Plus, BabyNaps is a method completely free of crying and struggle.

We believe that feeling safe leads to better sleep for your baby. That's why at BabyNaps, we don't recommend any sleep methods that involve leaving your baby alone or upset. Healthy sleep routines for the win!
What do 150,000 parents love about BabyNaps? Read their honest answers:
Babynaps is very helpful because it helps take out the question of when I should be adjusting my baby's sleep times. There are also many great articles to help explain how to help my baby sleep.

A great resource for sleep help!

From having a disrupted sleep routine, we now have REAL routines! I can plan my day more easily, cooking(!) no longer suffers, and I actually feel mentally better because of this app. As a first-time parent, you feel completely helpless, and that's when encountering an app like this is wonderfully liberating.

Seriously, the best purchase ever

Helps you keep track of your baby's sleep and awake times. Great and relevant information for your child's age is provided automatically! 👌🏼

With the help of BabyNaps, we have been able to establish clearer routines for our little girl, resulting in a much happier and more pleasant baby during waking hours and more personal time during sleep hours. 🙏🏼 It is used diligently and followed faithfully. 🙋🏽‍♀️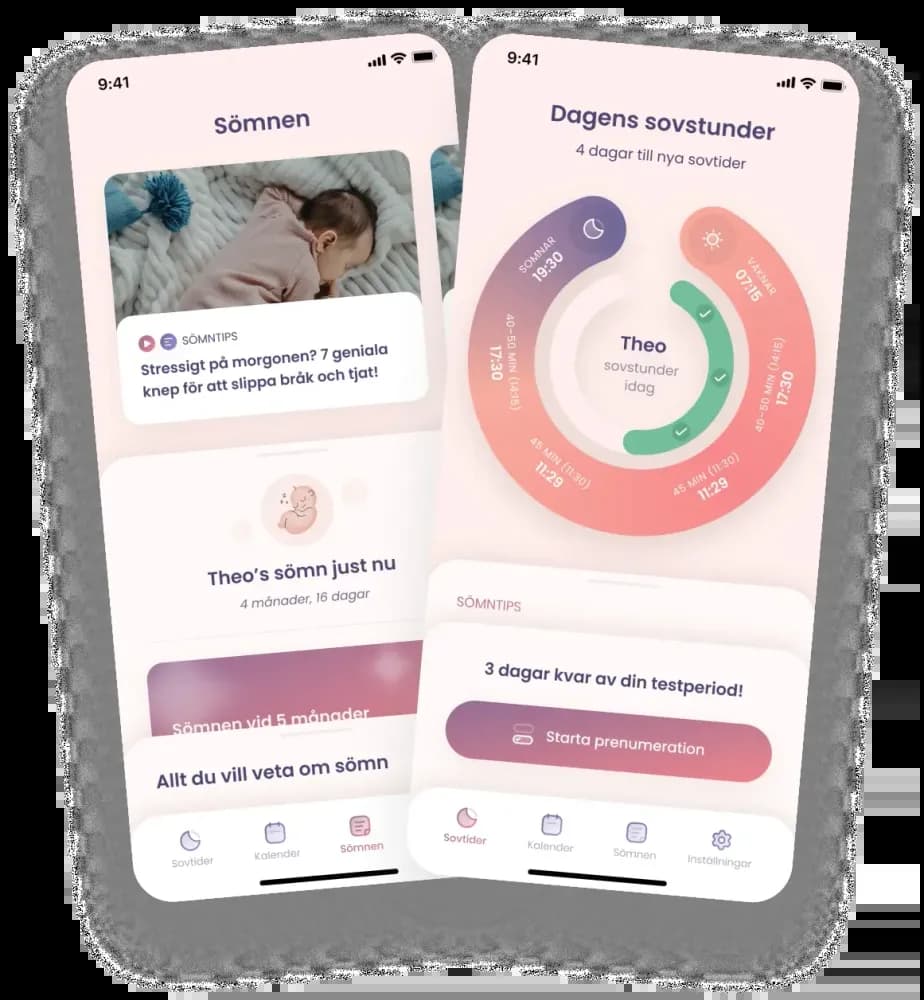 The key benefits of BabyNaps
Get your sleep routine on track - try BabyNaps for free!
Soooo ready to sleep better? Download BabyNaps and get a sleep schedule that works for your baby. The app is free for you for 30 days.